So your closet is clean, but your content may still garbage. Now what?
Marie Kondo is an International bestseller, and the most recent transformation-inspo-starlette that has everyone from Jennifer Garner and Mindy Kaling straight up gushing about her "life-changing magic.
I'm here to tell you that I committed to it,
"I'm drinking the Kondo-Kool-Aid and 

it changed my life."
Not just because I tidied up my physical space, giving myself and my (cat)s a bit more breathing room.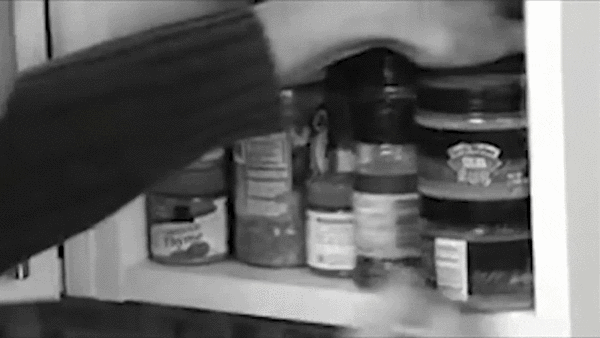 But because I soon realized there were additional opportunities to declutter toxicity and dis-ease and open up more space in my life for joy.
Chances are if you're starting with your closet, you may be on the same heroes' journey I've recently gone through.
This article will examine how the life-changing magic can be applied from your closet to your content – so you can live a life of happiness and joy.
The Life-Changing Magic of Tidying Up
Marie's method of organizing is known as the KonMari method, and is rooted in the perspective that if you tidy your space, you can transform your life. With detailed guidance for determining which items in your house "spark joy" (and which don't),"The Life-Changing Magic of Tidying Up: The Japanese Art of Decluttering and Organizing is a highly actionable guide into bringing immediate joy into your life.
If you're more into the binge-worthy version, check out the series-adapted version "Tidying Up with Marie Kondo" on Netflix (I could deal without the episode with a house full of stressed-out toddlers, personally, but appreciate there are use cases/real-life examples for almost any living situation).
Timed perfectly to line up around January Motivation, and always open for strategies and skills to extend my own personal potential, I figured I'd give this highly-lauded "life-changing magic" a shot. Worse case? I go through a "standard" Spring Cleaning initiative and no harm lost.
The Easy Part – The Purging
Bye "stuff" and "hello cash money"
I was able to sell more than $2,000 worth of legacy clothing and footwear items from working years in fashion/sneaker companies (most stuff still in boxes), from when I moved to LA 4+ years ago from Boston. So I said, "thank you, so long, farewell" and off to their new adventure.
Even more gratifying – I was able to donate 20+ bags of clothing, linens, cookware, toiletries. Items that I did not use with any sort of regularity, that someone else would deem necessary or find value in at donation centers and fantastic organizations like the Hippie Kitchen in LA.
Fun fact:: Having a positive impact on others can also do good on our environment.
When you buy secondhand, you also reduce additional environmental waste from:
Creating a new product or

Destroying old items
It felt so good.
But even in my joy-filled home, I could still sense a bit of stress and chaos – and then I realized, perhaps it was the high-pitched shrieking of the Housewives-of-somewhere-or-other in the background.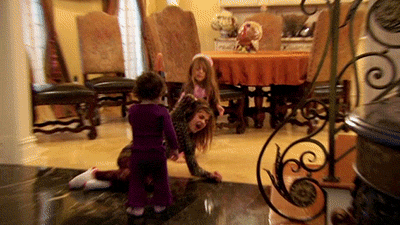 I realized I only decluttered my home – which I am in for about maybe 10-12 hours a day (and hopefully sleeping for like 8).
I had a fundamental mindset shift.
Our Content is Also a Culprit
My content was filled with junk. A sensory overload of garbage.
"But – what if you could fill each <toxic, negative, meaningless> moment with more <laughter, knowledge, happiness>."
Tidying Up Your Content
"Does it Bring Me Joy (or anything less than?)"
If your main emotion is hate or jealousy, buh-bye.
But sometimes you have to trick yourself into sticking with your new routine.  Here are 5 Non-Traditional Mantras to help you get through your day.
I committed to purging my content – a follow-for-follow out of obligation, a frenemy or a former coworker.
I seriously considered, "What was my visceral, raw reaction when I saw their name, image, "copy."
If "it" didn't bring me joy – see ya.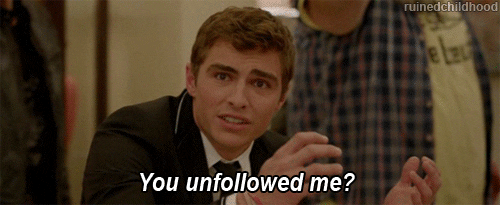 So then, if you find yourself like me, I had about 10-15 hours/week that were now opened up for an opportunity.
How to Fill Your Content with Joy and Positivity
Make Space for Joy —> Out of Sight – Out of Mind (seriously!)
If someone does not further elevate you. Or lift you up. Or inspire you. You have no positive purpose in following them. Your thoughts are precious resources – no need to rent them out to negativity.
This means "toxic people" – including, but not limited to: frenemies, former coworkers, friends of ex-boyfriends. They say people come into your life for a reason, season or lifetime, right?
By increasing self-awareness and focusing on the present, you can actually reduce negative emotions. 
Increasing imagination and creativity.
Increasing patience and tolerance.
So now what?
Find Playlists, Podcast & Apps that spark joy and inspire YOU.
Imagine if you could fill your memories with helpful information (instead of watching Dr Pimple Popper on three-peat).
I can get a little app-happy at times, but below are some of my essentials on repeat. It's important to note that these work for me/are curated to support the vision of the life i am building. I encourage you to do the same to support your goals!
Mindfulness App Headspace helps me increase present moment awareness, reduce stress & anxiety, and improve relationships.
Games like HQ Trivia, Words or Peak flex my cranium and satiate my competitive spirit.
An avid reader/writer, I am always seeking to learn more and grow. Here are a few more of my fav Podcast recommendations:

Did you "Clean it Up?"
I'm also trying to take this mindset with me to other things I consume, like, beauty products and food. This means reducing artificial flavors, dyes and personalities as best possible.
Have you taken an active role in tidying up your life?
Please share any suggestions for clean(er) living!  Would love your thoughts!
Branding. Marketing, Fashion. Felines. 😸🍾💼✈️ ✏️ Believer in the #humanpotentialmovement #bluesky and living on purpose, with purpose.
Currently building the largest marketing company in the world that doesn't spend any money on marketing.