I Deleted 500 Connections on LinkedIn and My Network is Stronger Than Ever
Realized you have thousands of "connections" on social media, but still feel like most of them are strangers and they're not really a part of your network? Sorry, but you're probably doing it WRONG.
Your network should include people you feel comfortable talking to, asking for support, inviting to events, and giving advice. You don't need to do a big purge, but here are 3 easy ways to build a more meaningful network.
Stay Away From Big Networking Events.
Rarely do I go to a large "professional mixer" or "networking event" where I walk away with a meaningful connection. The exchange often looks like this :
Shake Hands ->  Ask 5 Generic Questions ("Where did you go to school? What do you do? What brought you to the event?") -> Exchange Business Cards -> Promise to Keep in Touch
These events are well-intentioned, but often too broad in an audience to allow people to find others that connect well with them. Furthermore, people show up with the intent to "network" which can result in interactions that feel shallow.
Instead, don't look for "networking" events. Look for events where you can meet new people who are passionate about similar things.  Go to that friend's party, try a new yoga class, sit at a restaurant or bar alone, or visit an art gallery. Sometimes your most valuable connections come from unexpected places.
2. Your opening line should be, "How Can I Help?"
Would you approach a new friendship by fishing for information and asking for things? No, and you shouldn't be "networking" with that mindset either.
Start new relationships by asking how what you can give, not what you can take.
And BE GENUINE about it.
Maybe you can introduce them to someone, review a proposal, or volunteer your time. People will remember your generosity and support and will want to support you in the same way.
3. Make Your LinkedIn Connections about Quality, not Quantity.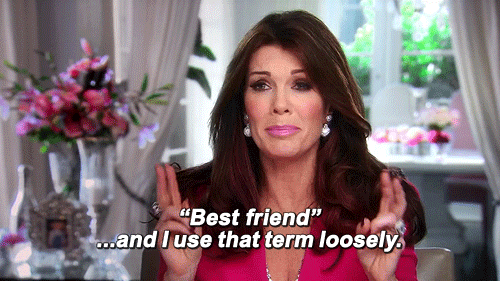 It's great to have a wide network. But, don't add people to your network just for vanity.
Everyone in your network should be someone you feel comfortable enough to message directly for advice, support, or guidance. If you don't feel like you can speak freely to the people in your network, re-evaluate whether or not they should be there.  This doesn't mean you can't be "friends" with someone you just met, but make sure that relationship is one you're willing to invest in.
Maya is a New York based Product and Web Developer, Educator, Speaker, and Entrepreneur. Fueled by her passion to create new ideas (and perhaps too much Cold Brew), Maya enjoys helping fellow entrepreneurs reach their full potential. In 2017, she founded COFFEE & CODED, an event series encouraging women to code, create, and challenge assumptions. When Maya's not writing code or teaching code, you'll find her on her couch binge-watching anything on BRAVO!