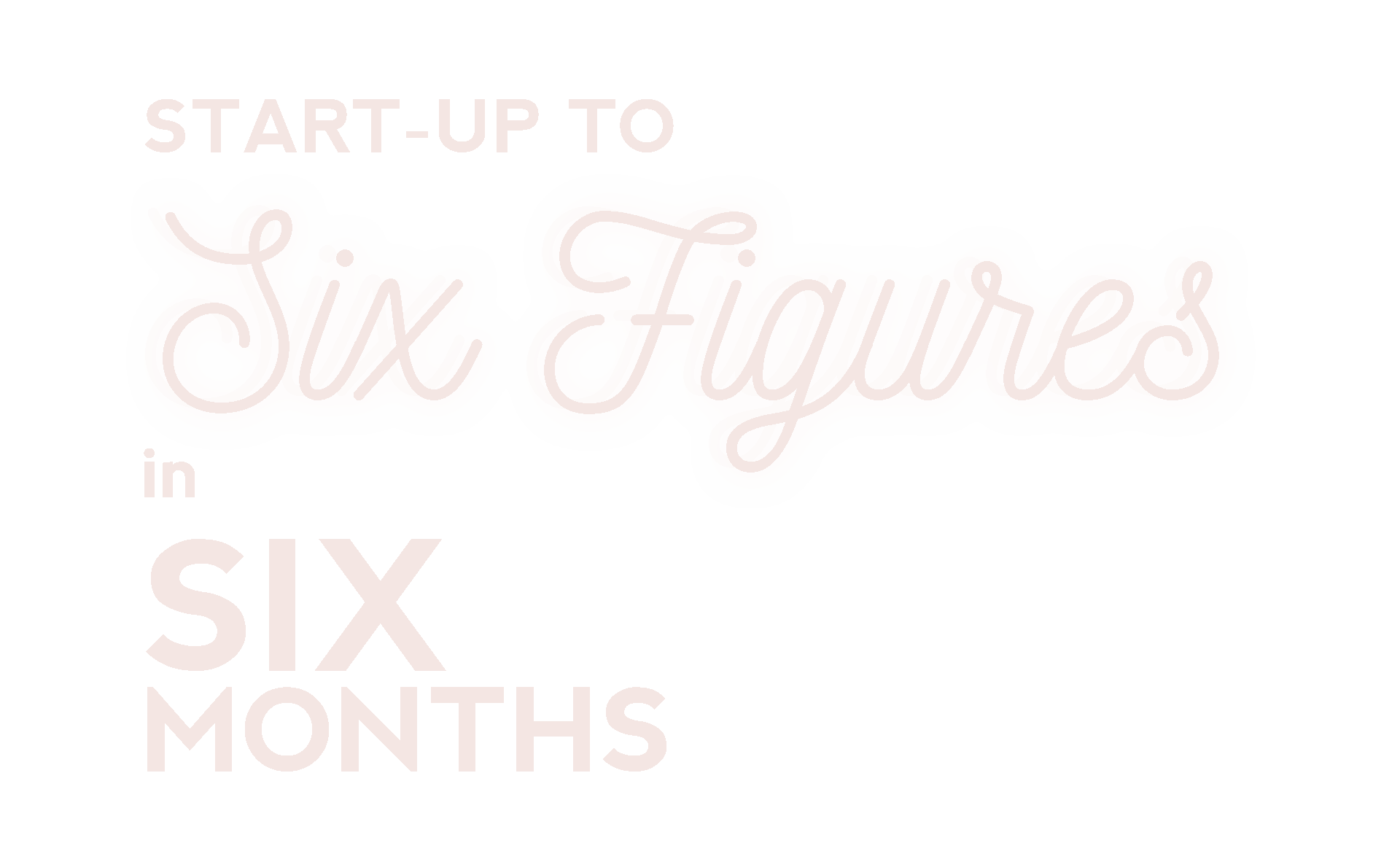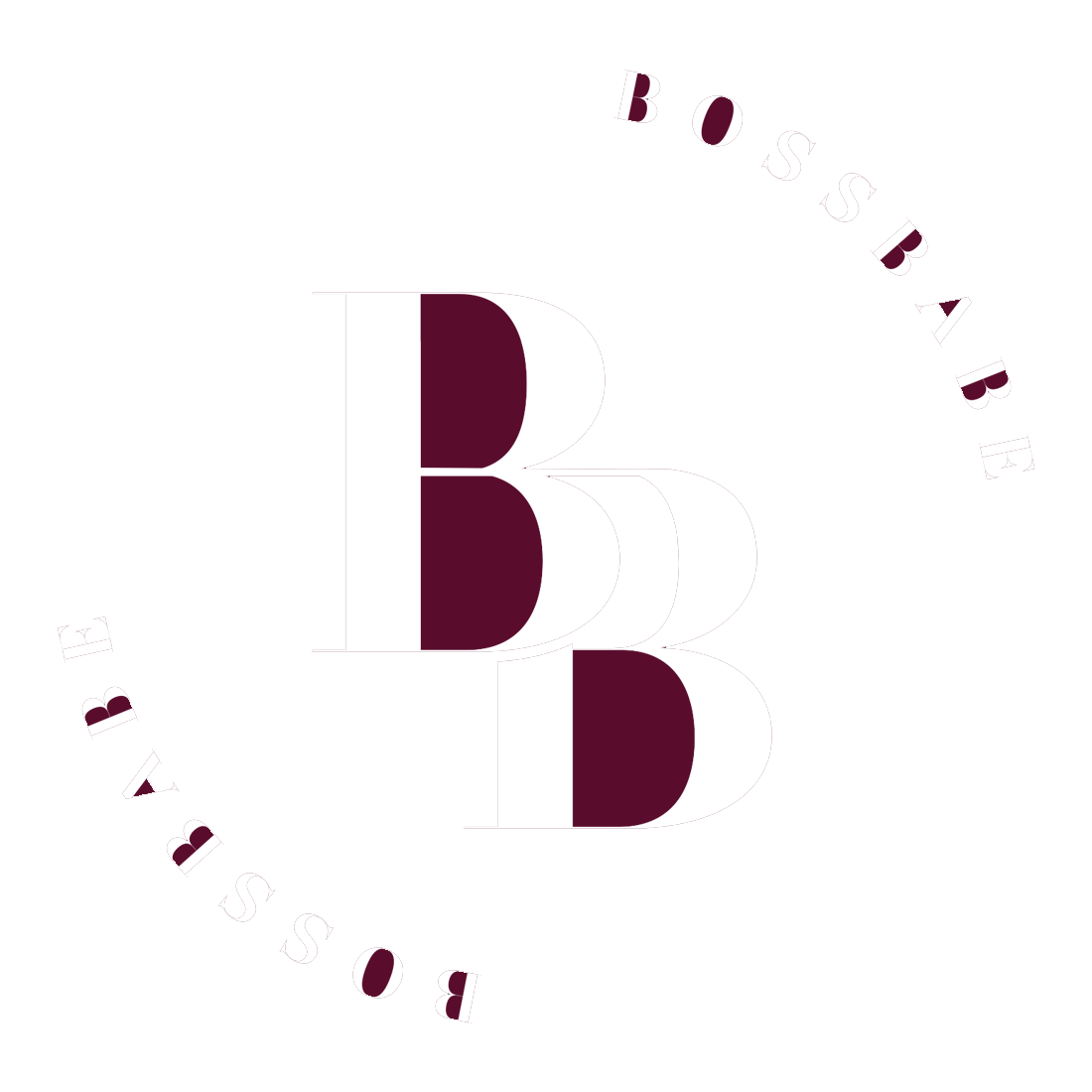 SIGN UP FOR THE FREE TRAINING
We're going to show you the EXACT step-by-step method we used to take BossBabe from a tiny start-up to generating a whopping 6-figures in six months...
...then into a 7-figure empire within just a couple years after!
Step behind-the-scenes with me, BossBabe CEO Natalie Ellis, and discover exactly how we've built a thriving, profitable business with a network of over 1.9 MILLION Boss Babes Worldwide.
Get ready to hear all of our secrets and the industry-winning strategies you can implement in your business.
In this 90 minute training session,
you're going to learn:
Our Exact Step-By-Step Framework for Creating a Six+ Figure Business 💸
...and nothing is off-limits, we're sharing ALL our secrets.


The Five Pillars of the BossBabe Success Framework™ 🔮
(I.E. the PROVEN roadmap to create success in your business)


Understand Your Entire Sales Strategy With The BossBabe Value Matrix 📈
How to find your price point, pull in customers, and make more sales starting now.


Laser Focus Your Launch With The BossBabe Launch Sequence 🎯
ALL of our secrets to our multiple six-figure launches.
In the training, you'll learn every element of the framework and how it applies to your business or idea.
At the end of the training, I'll give you a link to download a workbook that allows you to map out your own strategy.
We're here to support you! Get your questions answered by me so that you can start taking action on what you learn.
This framework helped us to scale to six figures in a matter of months, and we then scaled to seven + figures in just a couple of years.
We made note of every little thing that worked and helped us to make money and gain momentum in our businesses.
This is what we teach.
We compiled it all into our own "personal process" so that we could understand it and keep using it to scale our businesses. We wanted to know how to replicate this to help others achieve the same success.
To date, we've helped thousands of others WIN.
We're helping other women work through processes and strategies to get clear on what they're driving towards and exactly how to do it.
What we teach works. It's as simple as that.
Maybe learning the strategies and steps doesn't sound glamorous, but it's necessary. We build foundations and then layer.
In this training, we're going to cover all of the different foundations and show you how to make them scale.
...it might be the exact secret sauce your business is missing.
Don't miss out, save your seat now!


✅ You want to start a business and you're in the idea stage right now;
✅ You've already got a business but haven't been able to scale it to 6+ figures yet;
✅ You know that you need a clear step-by-step strategy to help you scale;
✅ You're willing to set big goals and are open to learning how to achieve them.
Don't miss out, save your seat now!
Limited Spacing Available, Get There Early!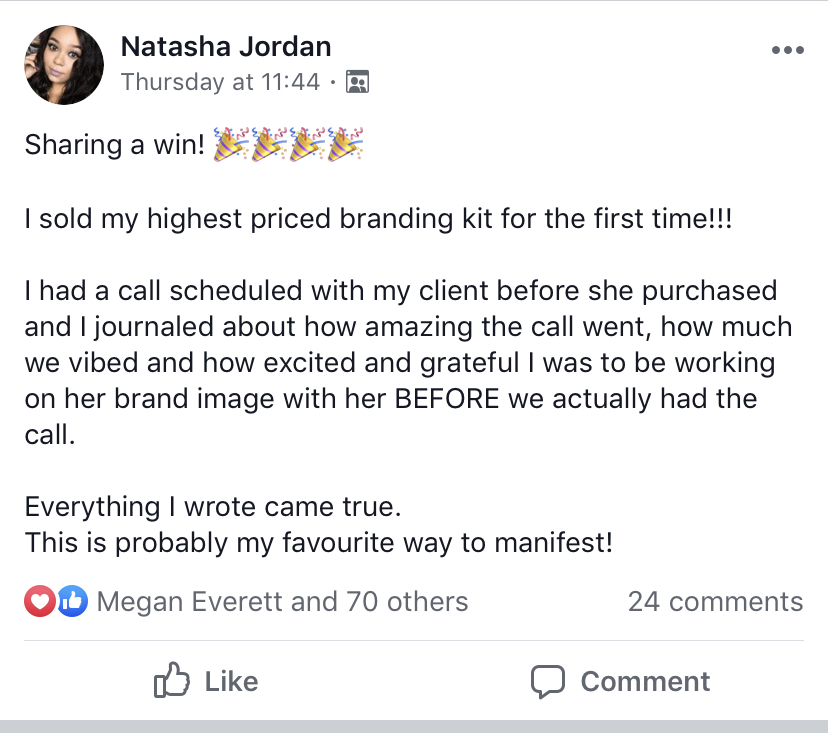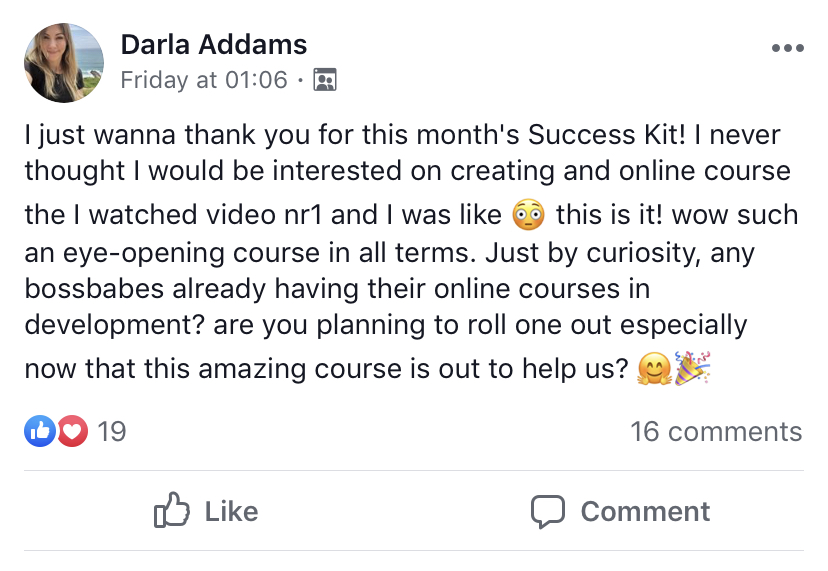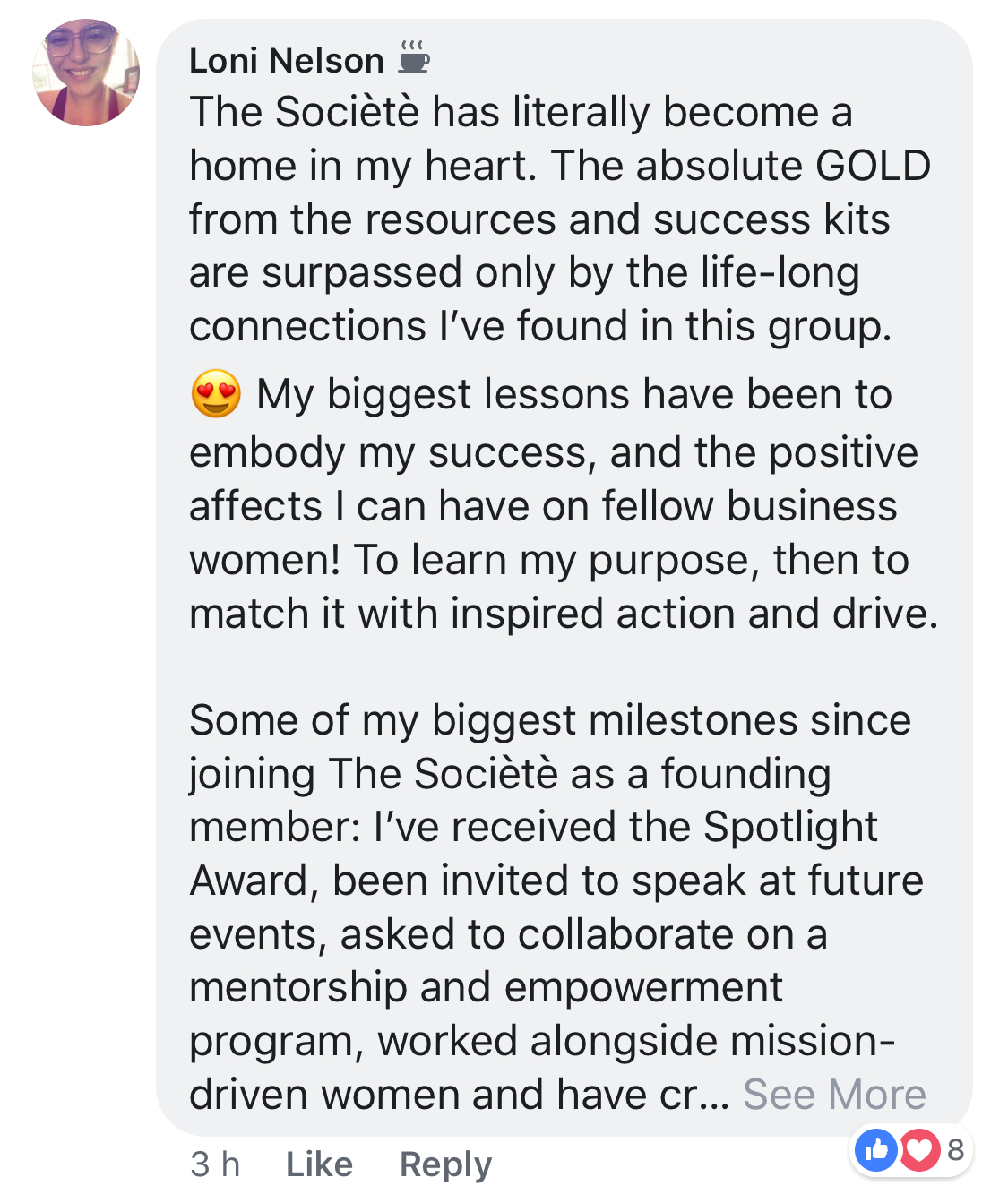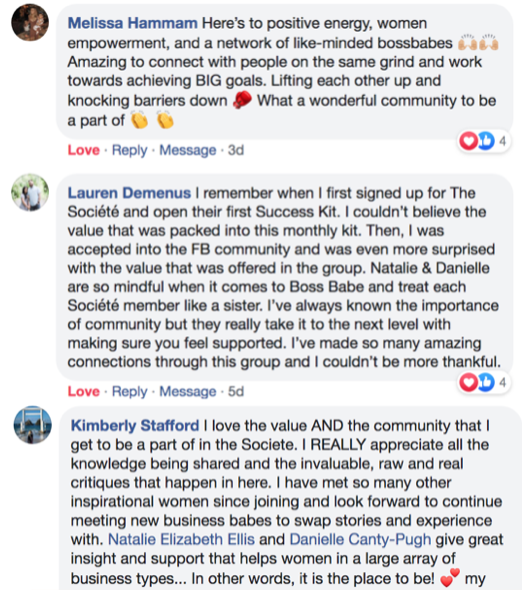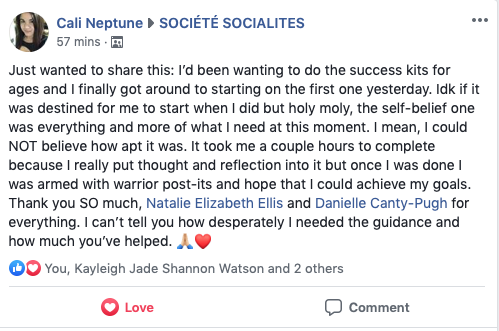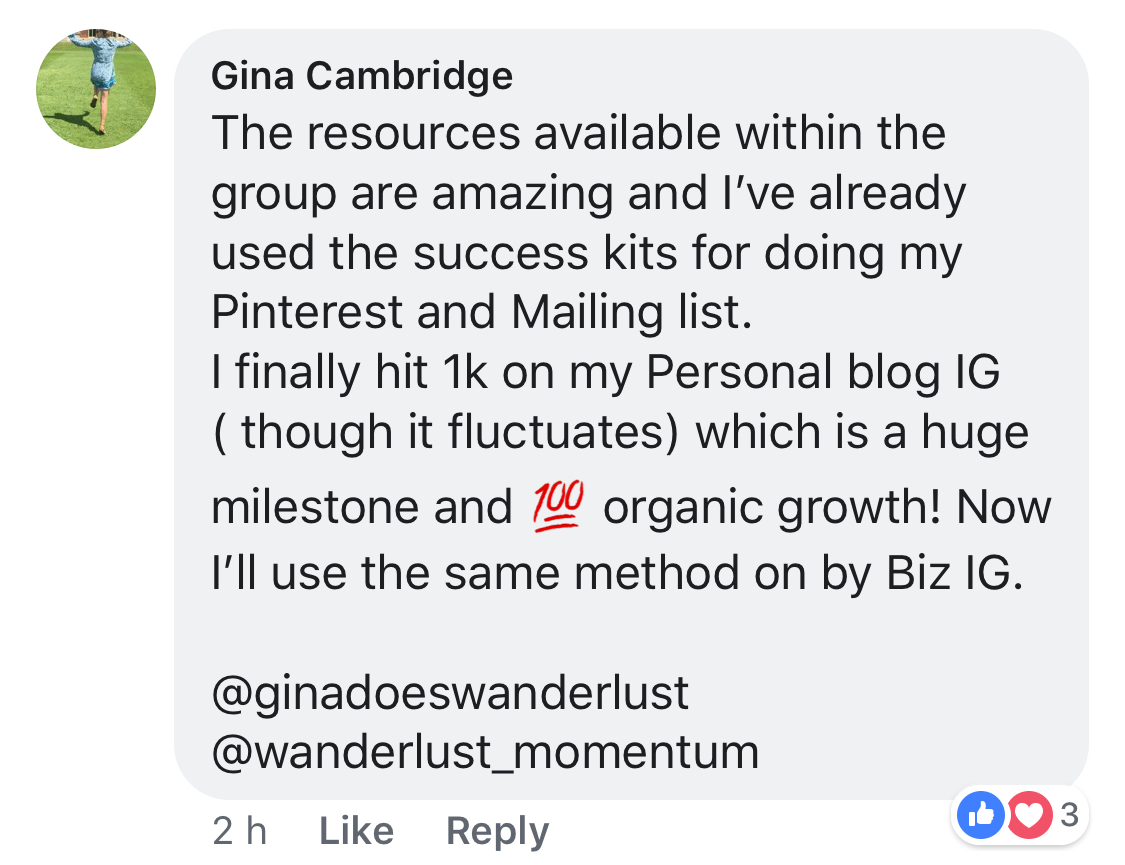 Hear from some Bossbabes who took action and watched the training
Any earnings or income statements or examples shown through our website are only estimates of what might be possible now or in the future. There can be no assurance as to any particular financial outcome based on the use of our website. You agree that I am not responsible for your earnings, the success or failure of your personal or business decisions, the increase or decrease of your finances or income level, or any other result of any kind that you may have as a result of information presented to you through our website. You are solely responsible for your results.
This website is in no way sponsored, administered, or associated with Facebook, Inc. or Instagram, Inc.
I present testimonials and insights about other people's experiences with my website for purposes of illustration only. The testimonials, examples, and photos used are of actual clients. They are not intended to represent or guarantee that current or future clients will achieve the same or similar results; rather, these testimonials represent what is possible for illustrative purposes only.