You've just started your business, you've registered with the proper entities and now your scratching your head.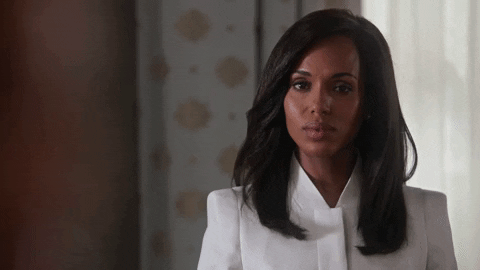 Why?
Because you have no idea how to operate a business without being overwhelmed with a billion and one programs to help with business flow.
After all, this business gig was supposed to allow you the freedom and flexibility to live your best life but you feel trapped in a conundrum of ever-revolving programs! Motivation may even feel depleted if you're stressed concerning the operations of your business as I speak about in my previous post.
Stop panting…
I have the solution to your problem.
I have unpacked all of your concerns and created a list of the 4 best business applications that will allow you to operate your business without the extra hassle and leg work
Acuity
If you're in a service based business, a scheduling tool will become your Bible.
Running two businesses is no joke. Running two businesses with a family and a social life makes it even harder.
The great thing about the acuity scheduling tool is that it allows you the freedom to link your google/iPhone calendar to your business so that your personal activities don't overlap your business activities.
Acuity allows you to set your availability daily so that prospective customers know exactly when and how to reach you.
My favorite feature with acuity is the ability to upsell your services.
For example, let's say you are a nail technician and you offer manicures. Your client books a manicure but then has the option to choose to add a pedicure for a fraction of the price if they book at that moment! How awesome is that? Acuity also integrates with payment sources so you don't have to send your visitor to another payment platform.
It's a one-stop shop! Check out the program here
ConvertKit
As a business owner, you're likely going to have to send out mass emails to your potential clients.
You know those somewhat spammy but clever emails that you receive that say "hey Jane have you  seen (insert whatever offer you usually see here.)"
Well, the secrets out! No "Jane" they don't really know that you want those fashion nova jeans or that ticket to Aruba. It's the marketing automation platform that's doing all the work. This is what makes ConvertKit one of the best business applications. Before I dived into ConvertKit, I used to use MailChimp, but now I am sold! ConvertKit makes automation set up so easy. Within a few simple clicks, I'm ready to send out a broadcast email or a sequence to my dedicated following.
Yes, ConvertKit may be a little bit pricier however I love the ease of use with this program.
ConvertKit also gives you an opportunity to create landing pages however it's not as thorough as lead pages, as you'll see below.
Unlike MailChimp, you don't get double charged for multiple opt-ins either so you can't beat that. Check it out here.
Canva
If you're like most entrepreneurs, then you've stepped into the business world only to realize that you don't have a bone of Picasso in you.
This is where Canva takes the reigns! Simply put, Canva is the combination of photoshop, font.com, and Getty images in one.
It's the user-friendly platform that enables users to create graphics for their business which landed it a spot in my best business applications.
Have no idea what fonts pair well together?
No problem, Canva has got you covered!
The great thing about Canva is the templates they offer for users. No need to think about designs as it has already done the thinking for you.
I have had photoshop for quite some time but when Canva arrived, I jumped on the bandwagon as sometimes my creativity can be a bit lagged.
On Canva, you can create everything from business cards to storefront banners. They have both a free and premium version that allows you to unlock certain images and template designed for a minimal cost.
Check out Canva here for yourself.
Leadpages
Before I really understood the ins and outs of business I had no idea what a sales page was.
Sure I had some experience creating websites and single page content, however, it didn't occur to me that I would need a sales page or landing pages for the products and services I would be offering.
Compared to its competitors, I really enjoyed leadpages price point. It provides me with the templates I need to make a high converting lead page. This lead page can be a standalone form where I collect email data or even a sales page where I'm pitching a product. I believe every business owner should at least have a page where you can pitch an offer to your prospective customers.
Successful business have systems in place for bringing in prospective customers including opt-in forms. No, you do not need to use lead pages however lead pages does all the work for you and best of all integrates with a lot of different mail clients.
You can check out lead pages here.
Which of these applications do you see yourself using first? Drop a comment below and share the article with a friend in need!
Cia is a fun loving blogging coach and licensed Marriage and Family Therapist. She creates engaging content for those who are in need of relationship help and business guidance.
After graduating with her Master's in science for Marriage and Family Therapy, Felicia later found herself researching ways to truly embrace her creative character. She has recently started writing for various publications and last year, Felicia released her first free E-book, that encapsulates the struggles of overcoming infidelity. When she is not writing or creating short films she is showing inspired individuals how to create captivating businesses with content marketing.